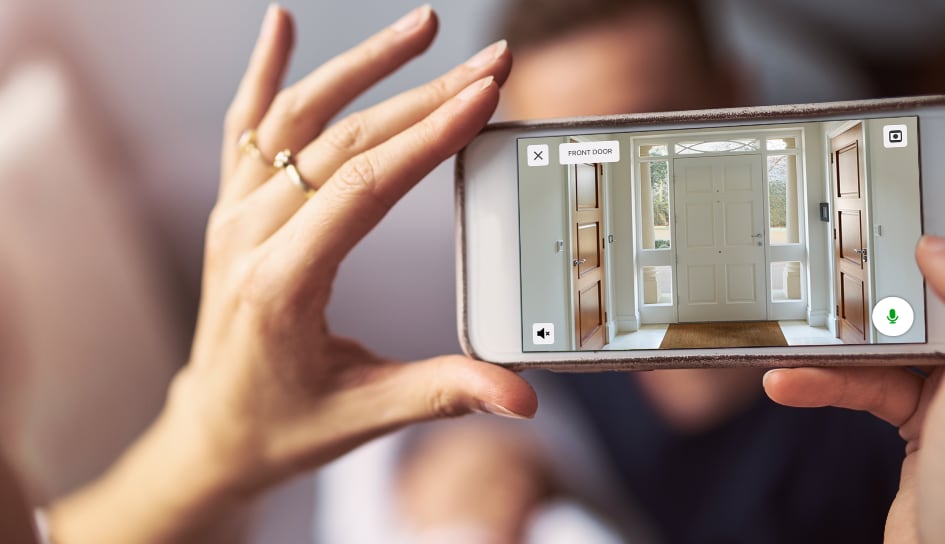 Are Smart Locks Worth It In Fort Worth
Are you thinking of replacing the locks at your home? In the olden times, you just had to go with traditional deadbolts or handle locks. However, if you are looking for the most high-tech, you can get a smart lock that will integrate into your ADT security system.
But are smart locks worth it in Fort Worth? Or will you be throwing your money away on overly complicated devices?
Traditional Locks Versus Smart Locks in Fort Worth
When it comes to entryway locks, you have plenty of possibilities. But nearly all doors are made secure by one of the following: a deadbolt and handle lock combination, a keypad system, or a smart solution integrated into your home security. Operate a standard deadbolt, and a metal bolt enters past a strike plate which is connected to your door frame. The bolts can be a door handle lock that's spring-operated, which means the door is more difficult to force open with a a tool like a crowbar. If you would prefer not having to mess with an ordinary keyed entry, you have the option of getting a push-button lock that activates the bolt through a 3-4 button pin code.
Smart locks are interlinked systems that serve as a modern substitution for your standard deadbolt and door handle. In the same fashion as a keypad unit, you enter a numerical PIN to open the door. However, when using a smart lock, you will be able to integrate with your home's Wi-Fi or your comprehensive home security to add even more features. With the help of a simple mobile app, you have the ability to:
● Remotely lock and unlock your door
● Program in unique keycodes for occupants and frequent visitors
● Get a text alert if someone unlocks the door
● Program temporary entry codes for guests
In What Situations Are Smart Locks Worth It In Fort Worth?
If you are considering the addition of one or two smart locks instead of ordinary locks, you may or may not think they are worth the effort. It would add convenience to unlock your doors remotely, but it really depends on the make or model of how dependable and functional they will be. When installing a single solution not integrated to your security, ensure that your smart lock uses 128-bit encryption and features a smartphone app that is updated often.
But you should know, the real advantage of a smart locking system is experienced when integrating it with your property's complete security package. Now you can make your locks coordinate with your other security components to increase your safety while making your life easier. For example, when your smart doorbell camera identifies someone approaching your home, your smart locks can click shut automatically. You might also use a geotracking feature on your phone's security app and unlock your front door when you approach in your car. You even have the option to program an alarm to sound if a guest tries to punch in the wrong lock code repeatedly.
Basically, a smart lock is worth it in Fort Worth if you incorporate it to your comprehensive security system!
Call Now To Ask For Smart Locks With Your Smart Home Security System
If you want the top smart locks in Fort Worth -- along with a state-of-the-art home protection plan -- reach out to Secure24 Alarm Systems. Our team is ready to craft the ideal design with specialized smart devices your home requires. Call (817) 415-2313 or send in the form on this page to get started.
Cities Served Around Fort Worth By Secure24 Your Local ADT Authorized Dealer