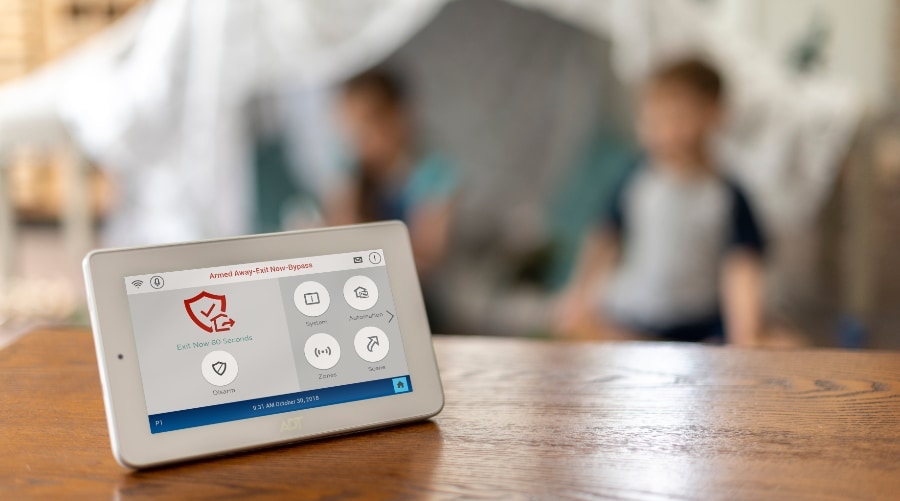 What Is The Best Home Security System For Fort Worth Homeowners?
You may find it a challenge to discover the best home security system as a Fort Worth homeowner. There are countless products that say they'll fully protect your home. So which ones do you choose? From one perspective, there's the self-installed mix of cameras, sensors, and detectors where you'll need to to mount the devices in the optimal spots and monitor them on your own. And then there are businesses that want to charge you high prices for low-quality products that never meet your needs.
The difficulty with getting the best Fort Worth home security system is that every home and neighborhood is different. You might be looking for the full security, video, and home automation solution, while someone else just needs glass break sensors on their home's doors and windows. Because of all the discrepancy in home security preferences, here are a few recommendations for what the best home security system should entail.
Look For Companies With A Wide Range Of Quality Home Security Products
Your home security system is only as good as your security products. And because every house needs a customized security setup, every product in the company's offerings must be of the greatest quality. When judging what the best home security system in Fort Worth is, you need to know if every single product:
Operates as intended: Door sensors and window glass break detectors should do their job each time without fail -- even if the power goes out. Video cameras with motion sensors should be able to record in low light and filter out small animals. Home automation systems should allow you to set the lights through an app on your phone. If you can't rely on each security and automation product, then it's not the best security system.
Is made to last: You need to know that your security system isn't made of easy-to-break pieces that need continual replacement. Exterior cameras should stand up to a rainstorm. Your monitored fire detector shouldn't need a monthly battery replacement. And a small nudge shouldn't disrupt the connection between your motion detectors and your 24/7 monitoring center.
Is simple to control: Dependable, durable security systems are good, but they don't help protect your home if you can't use them. The best home security system for Fort Worth should come with an easy-to-use central wall keypad. In this day and age, your system also should include a simple mobile app. And it's an extra perk if your residential security system is compatible with voice commands through Google Home and Amazon Alexa.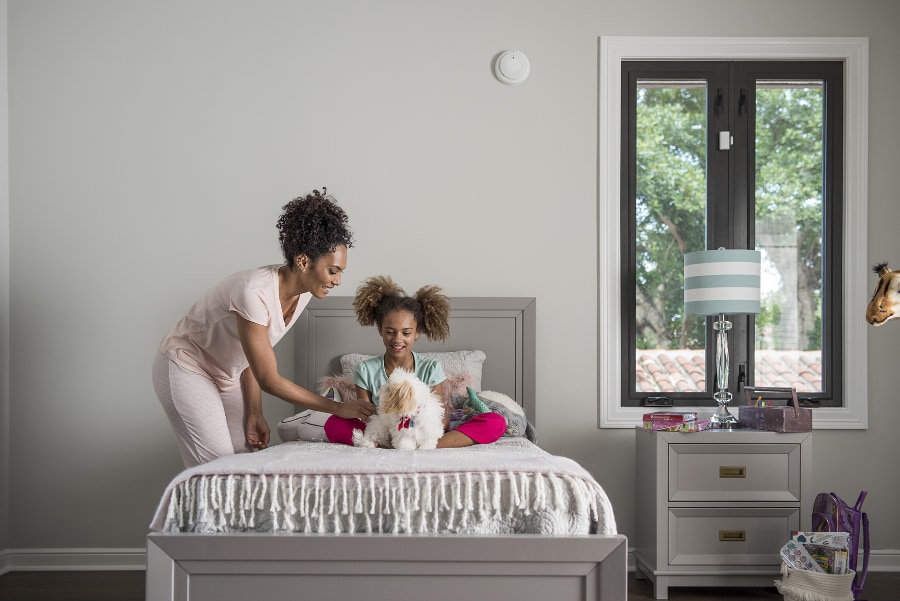 The Best Home System For Fort Worth Homeowners Is Backed By 24/7 Monitoring From A Reputable Company
A security system that isn't connected to a monitoring center only helps guard you when you're home. But if you need to protect your family when you're gone to work or school, or when your on vacation, then you should get a security system with 24/7/365 monitoring from a reputable company like ADT. Having a live profesional quickly answer a triggered alarm means a quicker response time for emergency services and a more protected home.
To be certain, ADT is trusted in more than name only. They use a redundant monitoring system that makes sure that every alarm will be attended to no matter the conditions. Basically, if a monitoring building is out of service due to a weather emergency or some other circumstance, ADT switches your alarm triggers to a new monitoring station. And since ADT built one of the biggest monitoring networks, you can rest assured that you'll always be able to reach a dedicated professional to back you up.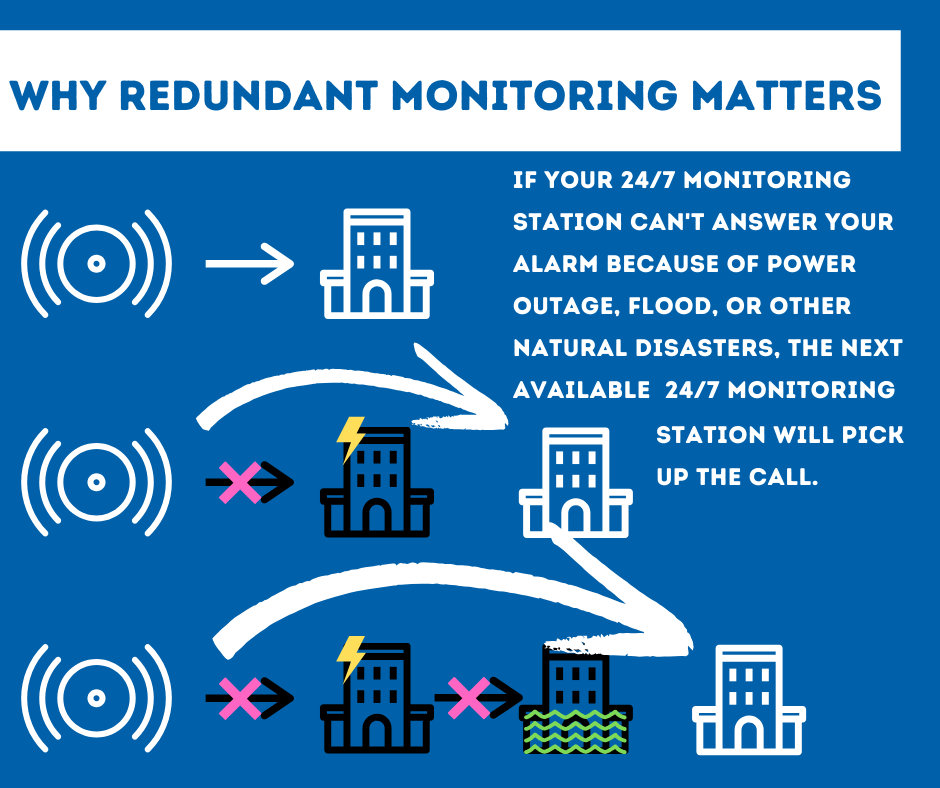 The Best Residential Security Systems Are Installed By A Pro
DIY security can work for a room or a specific area, but you rarely achieve the same high standards as when your home security system is installed by a pro. Your installer not only has the skills to swiftly put your equipment in the ideal spots, but they'll ensure that every component works as intended. An expert installer should also be able to explain how you should use each component, as well as talk you through your security panel and mobile app.
Secure24 Alarm Systems Has The Best Home Security System For Fort Worth Homeowners
Whether you're looking for a simple security system or one with sensors, video surveillance, and home automation, you can trust that Secure24 Alarm Systems has the best home security system in Fort Worth. Offering high-quality security products and backed by ADT 24/7 monitoring, Secure24 Alarm Systems will tailor your system to fit your needs. Same-day or next-day installation times available for certain areas in Texas. Contact us at (817) 415-2313 or fill out the form for a free quote.
Cities Served Around Fort Worth By Secure24 Your Local ADT Authorized Dealer